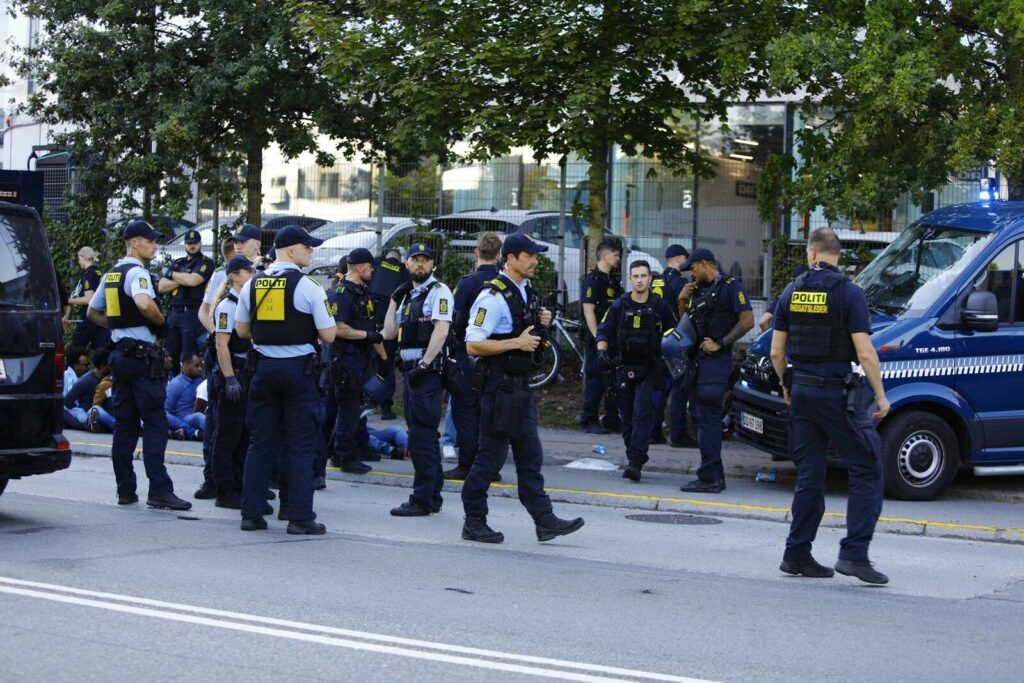 The Copenhagen Police do not present a person who was arrested after a demonstration at an Eritrean party on Saturday, in a constitutional hearing.
That is according to warden Martin Kajberg.
It is the assessment that there is no basis for a remand, but the charges will be upheld, it says.
Copenhagen Police arrested 67 people at a party in the Eritrean environment in Amager.
Here a group of counter-demonstrators had appeared, and this led to clashes between them and the party participants.
Most of those arrested were already released on Saturday.
But on Saturday evening, the police assessed that it might be necessary to produce one of the arrested persons in a constitutional hearing. After a closer assessment, however, no basis for this has been found.
The riots at the party are due to an existing conflict in the Eritrean environment, police inspector Trine Møller said on Saturday.
The possibility of a clash was known to the police, who were already present when the protesters arrived at the scene at around 3pm.
Shortly after, they tried to enter the party, but were stopped by the police.
In this connection, several of the demonstrators threw stones at the police officers, who used tear gas.
The arrested are charged with, among other things, gross disturbance of public order and for having thrown stones at law enforcement.
There were no reports of injuries immediately after the arrests.