Abiy Ahmed and Isaias Afwerki are racing toward peace because they both face the same threat: hardliners in the Tigrayan People's Liberation Front.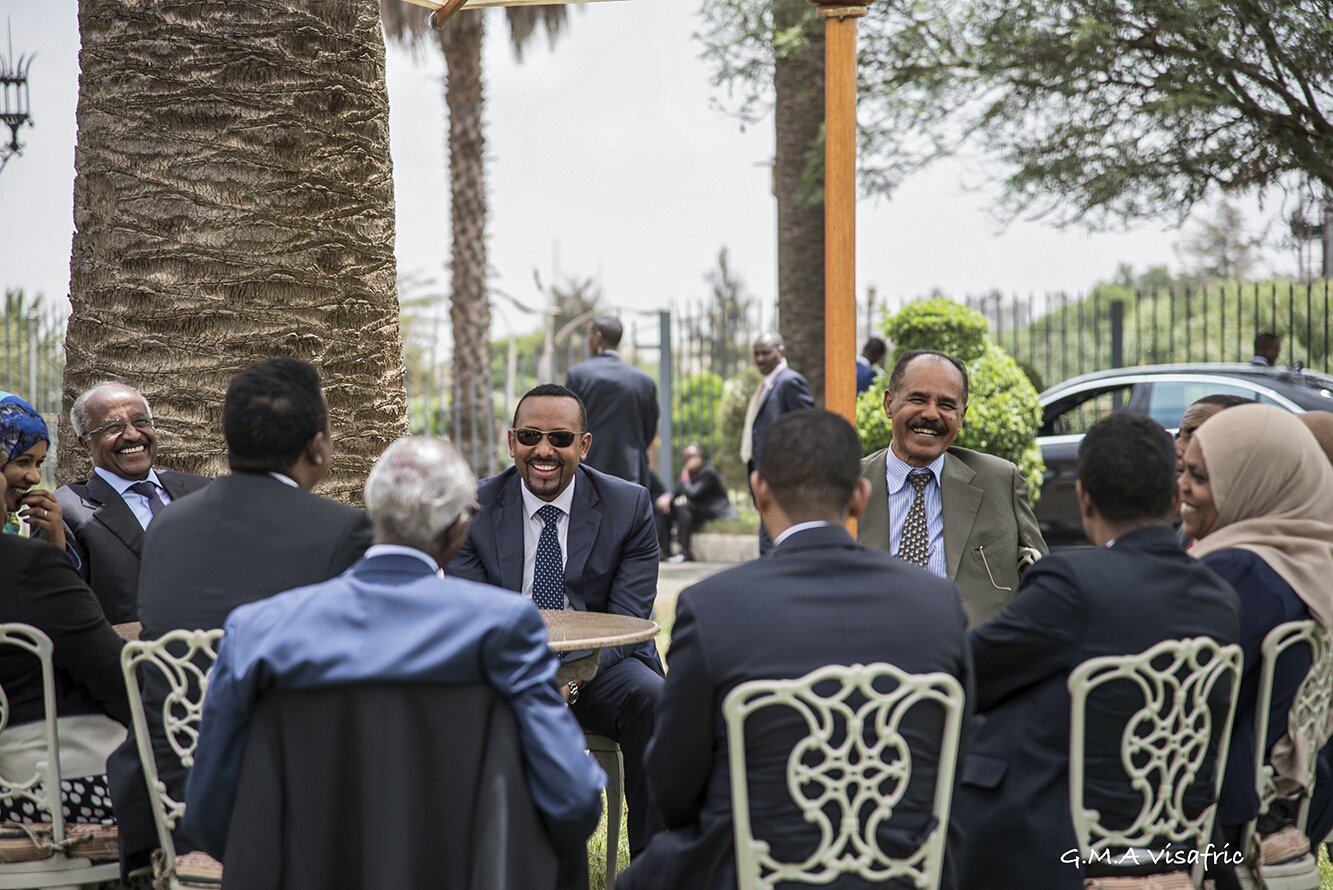 Ethiopia's new prime minister, Abiy Ahmed, made headlines across the world with his 
surprise move
 last month to resolve his country's 
two-decade-long fight
 with Eritrea. The nation of Eritrea broke free from Ethiopia through a 
referendum
 in 1993, and the two nations then fought a bloody war that is thought to have left as many as 100,000 people dead from 1998 to 2000. The dusty village of Badme — which has nothing but symbolic value to either side — was awarded to Eritrea in 2002 by an international boundary commission created under a peace agreement between the two sides. But Ethiopia reneged on the deal and has doggedly maintained a nearly 20-year military stalemate to avoid surrendering the town. Abiy's 
announcement
 on June 5 that he was willing to finally give up Badme — without any of the economic preconditions that the previous Ethiopian government had always insisted on — effectively ended the conflict.
The man who should be his bitter rival, Eritrean President Isaias Afwerki, is also in an uncharacteristically accommodating state of mind. In sending a peace delegation to Addis Ababa, he put an end to his country's 18-year refusal to conduct any dialogue with Ethiopia while its troops remained on Eritrean soil. Previously unthinkable concessions are being tossed around on both sides.
Previously unthinkable concessions are being tossed around on both sides.
 Airplanes will even start 
flying
 between Addis Ababa and Eritrea's capital, Asmara, again.