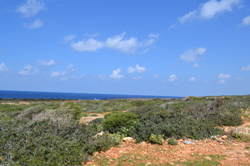 Considered the gateway to Europe, the U.S. has the most to lose in Libya due to its expansive 1,100-mile North African coastline.
TRIPOLI, Libya (PRWEB) February 19, 2019
U.S. investment firm The Guidry Group today outlined strategic reasons for American investment in Africa. The Texas-based international firm is leading the way for U.S. investment on the continent through building and developing the $1.5 billion 'Port of Susah' – North Africa's most highly-automated and largest deep-sea port near the city of Susah in Libya. Specifically, China has been building ports, roads, railroads and pipelines across Africa with the goal of bolstering Beijing's influence, according to organizations like the Washington-based Center for Advanced Defense Studies.
After decades of calculated infrastructure investment, China has swiftly and intentionally risen to become Africa's largest trade partner. And, although Russia has made fewer investments, the Kremlin has taken a particularly active role in oil-rich Libya through expanding its military and political ties.
"Considered the gateway to Europe, the U.S. has the most to lose in Libya due to its expansive 1,100-mile North African coastline," said Michael Guidry, founder and CEO of The Guidry Group. "In addition to oil, the nation has vast financial potential for the international import and export of goods."
"These factors, combined with helping Libya and its citizens, made furthering my firm's investment in the country through the development of the Port of Susah, in particular, a top priority," emphasized Guidry.
The Port of Susah project is the culmination of three years of hard work and months of discussions between the Seaport Authority officials in East and West Libya. Now united, these representatives have made the project the highest priority with a goal of delivering economic opportunity to the people of Libya. Their ultimate objective is to accomplish this through both the restoration and modernization of the nation's critical infrastructure, which begins with the Port of Susah and other maritime capabilities.
Port of Susah Facts:
The Port of Susah project includes essential world-class regional cargo-handling facilities, improved road networks, employment for Libyan workers, expansion of business opportunities elsewhere within the country, and significant benefit in macroeconomic terms.
The port is the first-ever design-build-operate-transfer, or D.B.O.T., public- and private-partnership (PPP) infrastructure project in Libya, aimed at paving the way for Libya's economic growth and leading role in regional trade. At the end of the long-term concession, the entire project is transferred to Libya's government as part of the country's resurgence.
When completed in 2022, the Port of Susah is expected to generate approximately $60 million in revenues, which are anticipated to double by the year 2040. This excludes additional revenues from handling general and bulk cargo, and those generated from the integrated logistics and freight facilities.
Revenue estimates are based on the port being able to handle around 500,000 TEUs (Twenty Equivalent Units) in the first year of operations, or Phase 1 of the project, which will increase an anticipated three-times in Phase 2 and 3.
The Port of Susah project will create significant job opportunities for hundreds of Libyan nationals in highly efficient, productive and technologically advanced cargo-handling facilities. There will be a significant investment in training facilities that includes simulators and virtual classrooms to ensure that a major source of personnel for the project is local.
About The Guidry Group:
*The Guidry Group was selected from among a competitive field of nine international firms in 2015 to develop the multi-purpose port following a multi-year world-wide solicitation of proposals by Libya's Council of Ministers. Founded in 1985, the international investment firm has become increasingly focused on the development of critical infrastructure, including large-scale projects to help revive war-torn countries by assisting them with rebuilding their economies and communities.
The firm is also a global leader in a range of personal and data security services, business pathfinding, specialty insurance, and crisis response and management, with experience in 148 countries. To learn more, please visit http://www.guidry.com.
The Guidry Group is advised by ADN Capital Ventures, Inc. an international infrastructure finance and PPP advisory firm at http://www.adncapitalventures.com, as well as energy and infrastructure consultant and lawyer Christopher Clement-Davies.