St. Petersburg , July 28, 2023, 11:19 - IA Regnum. The total amount of the debt of African countries written off by Russia is 23 billion dollars, the Russian side will allocate another 90 million dollars for this purpose. This was stated on July 28 by Russian President Vladimir Putin at the plenary session of the Russia-Africa summit in St. Petersburg.
As the president pointed out, Russia, among other assistance to African countries, takes part in easing their debt burden.
"To date, the total amount of debt we have written off is $23 billion. At the latest requests from African countries, we will allocate more than 90 million more for these development purposes," he said.
The head of state noted that Russia is ready to work together with African countries, building a genuine strategic interaction and partnership.
As reported , on July 27, Putin said that Russia was ready to send 25,000-50,000 tons of grain to several African countries for free over the next four months. He specified that these are Zimbabwe, Burkina Faso, Somalia and Eritrea, and added that the Russian side also makes a significant contribution to global food security.
Later, the Russian leader noted that Russia
was ready to assist African countries
in introducing the most advanced technologies in agriculture. The head of state is sure that in the future the countries of the continent will become food exporters.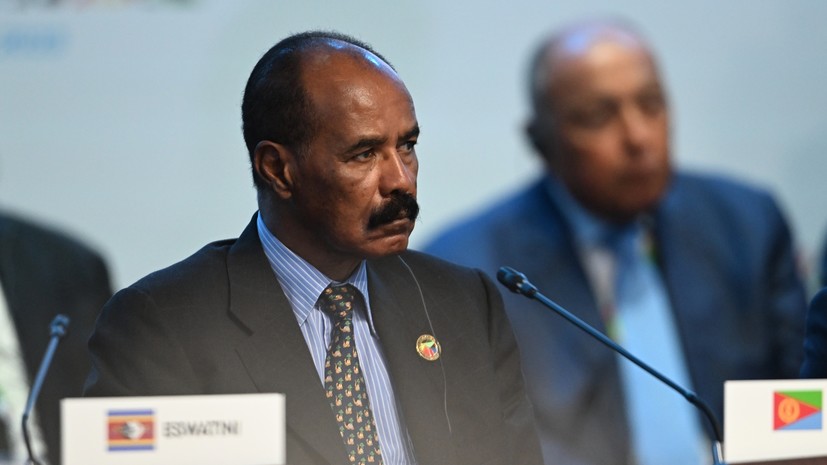 РИА Новости
© Павел Бедняков

Speech by President Isaias Afwerki at the

Plenary session at Russia-Africa summit, day 2