---
<!!--#exec cgi="/cgi-bin/ssi_image/ssi_rand_image3.pl" -->
[dehai-news] Proactiveinvestors.com: Nevsun completes C$32.775 mln private placement for Bisha gold-copper project, Eritrea
---
From: Berhane Habtemariam (Berhane.Habtemariam@gmx.de)
Date: Fri Oct 30 2009 - 12:53:38 EST
---
Nevsun completes C$32.775 mln private placement for Bisha gold-copper
project, Eritrea

Friday, October 30, 2009

http://www.proactiveinvestors.com/genera/img/companies/news/gold_ounce350_4a
eb171f1245f.jpg

Nevsun Resources Ltd (TSX/AMEX: NSU) said it has completed its non-brokered
private placement financing of 11.5 million common shares at C$2.85
announced last week, raising C$32.775 million.

The net proceeds from the offering will be used for general working capital
purposes, including exploration and development of the Bisha high grade
gold, copper and zinc project in Eritrea.

The project is developed with the Eritrean government as a partner. The
project has 27.2 million tonnes of measured and indicated resource and 11.7
million tonnes of inferred resource , 43-101 compliant. The mine is expected
to start producing gold in Q3 2010, with a 10 year mine life.

In July 2009, Nevsun received all required credit approvals from the project
finance lenders for debt facilities totalling US$235 million to be utilised
for the development of the Bisha project. The debt package is a mix of
senior and subordinated loans from a lending group comprised of seven
institutions from Europe and South Africa. The arrangements include an
available cost over-run facility of US$30 million that will be in addition
to a contingency allowance of US$32 million in the budget.

Bisha is expected to generate enough cash in the first two and a half years
to both repay all debt facilities, as well as fund the copper phase mine
expansion. Bisha is a high grade deposit and as such its projected operating
cash costs including royalties are estimated to be less than US$230/oz Au.

In September, Nevsun announced it has secured metal sales contracts for its
future gold and copper production at the Bisha mine. Pricing for all metals
will be fixed at spot rates at the time of delivery. Bisha's gold will be
refined in Switzerland and Canada by two major international companies while
the copper concentrate will be shipped to major smelters in Europe and
India.

Metal production within the first two years is estimated at approximately
900,000 ounces of payable gold, followed by over 500,000,000 pounds of
payable copper in years 3-5, plus in years 5-10 an additional 1 billion
pounds of payable zinc and 200,000,000 pounds of copper.

---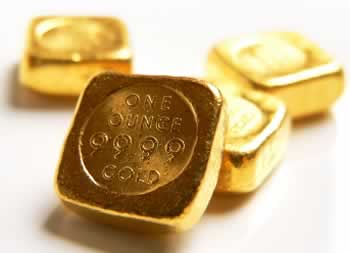 ----[This List to be used for Eritrea Related News Only]----

---
webmaster
© Copyright DEHAI-Eritrea OnLine, 1993-2009
All rights reserved