---
<!!--#exec cgi="/cgi-bin/ssi_image/ssi_rand_image2.pl" --> <!!--#exec cgi="/cgi-bin/ssi_image/ssi_rand_image3.pl" -->
[dehai-news] Eritrean Martyr's Day in Minnesota, June 20, 2011 at 5:00pm
---
From: Essey A. (essey001@gmail.com)
Date: Fri Jun 17 2011 - 01:17:48 EDT
---
Eritreans and friends of Eritrea in the greater Twin Cities area of
Minneapolis and St. Paul will gather at the Eritrean community center for a
candle light vigil to honor our fallen heroes on June 20, 2011.
Parents, bring your children to this occasion as certificates will be handed
out to youth and adults that contributed money for the martyr's family's
coffers in 2009 and 2010. If you took a donation box last year, bring it
with you.
If you have written poems, commentaries or have prepared a speech, please
contact a member of the organizing committee before the start of the program
on June 20th.
Candles will be provided by the holiday organizing committee of Minnesota.

Place: Eritrean Community center
1933 University Ave. W
St. Paul, Minnesota. 55401
Date: Monday, June 20, 2011
Time: 5:00pm-8:00pm

Eternal glory to our Martyrs!
Awet N'Hafash
Eritrean Holiday Organizing Committee of Minnesota

---
---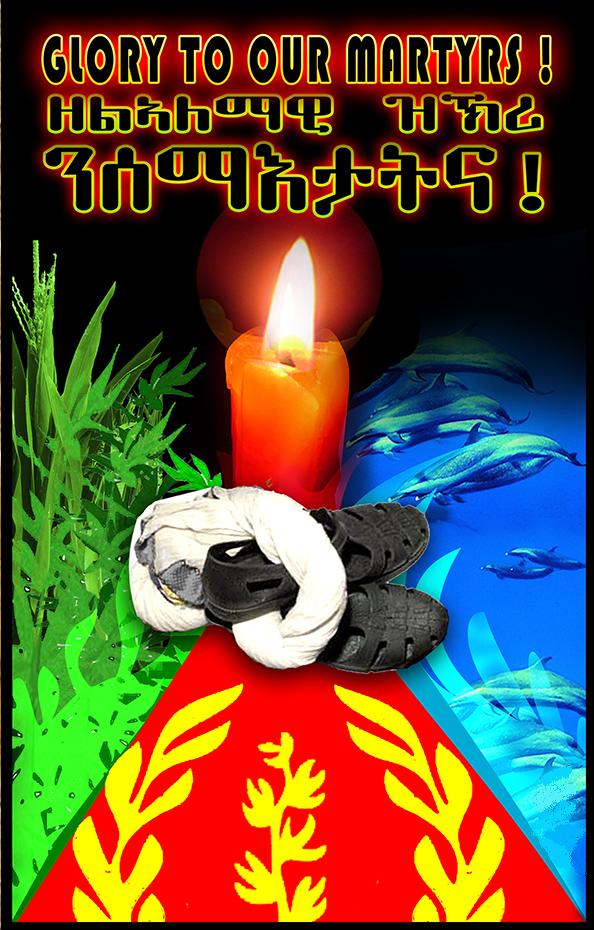 ----[This List to be used for Eritrea Related News Only]----

---


webmaster
© Copyright DEHAI-Eritrea OnLine, 1993-2011
All rights reserved