---

<!!--#exec cgi="/cgi-bin/ssi_image/ssi_rand_image3.pl" -->
[dehai-news] HIZBAWI MEKETE IN JACKSONVILLE, FL - March 13, 2010
---
From: Niyat Tesfazgi (ntesfazgi@gmail.com)
Date: Wed Mar 10 2010 - 09:38:50 EST
---
There will be a public Hizbawi Mekete meeting for all Eritreans residing in
Jacksonville and the surrounding areas regarding the UNJUST, UNFAIR, AND
ILLEGAL sanctions put on Eritrea by the United Nations Security Council.

All Eritreans are urged to come to the meeting to express their distress and
demand the repeal of the UNSC Resolution against Eritrea.

Please see the attached flyer for details.


--

---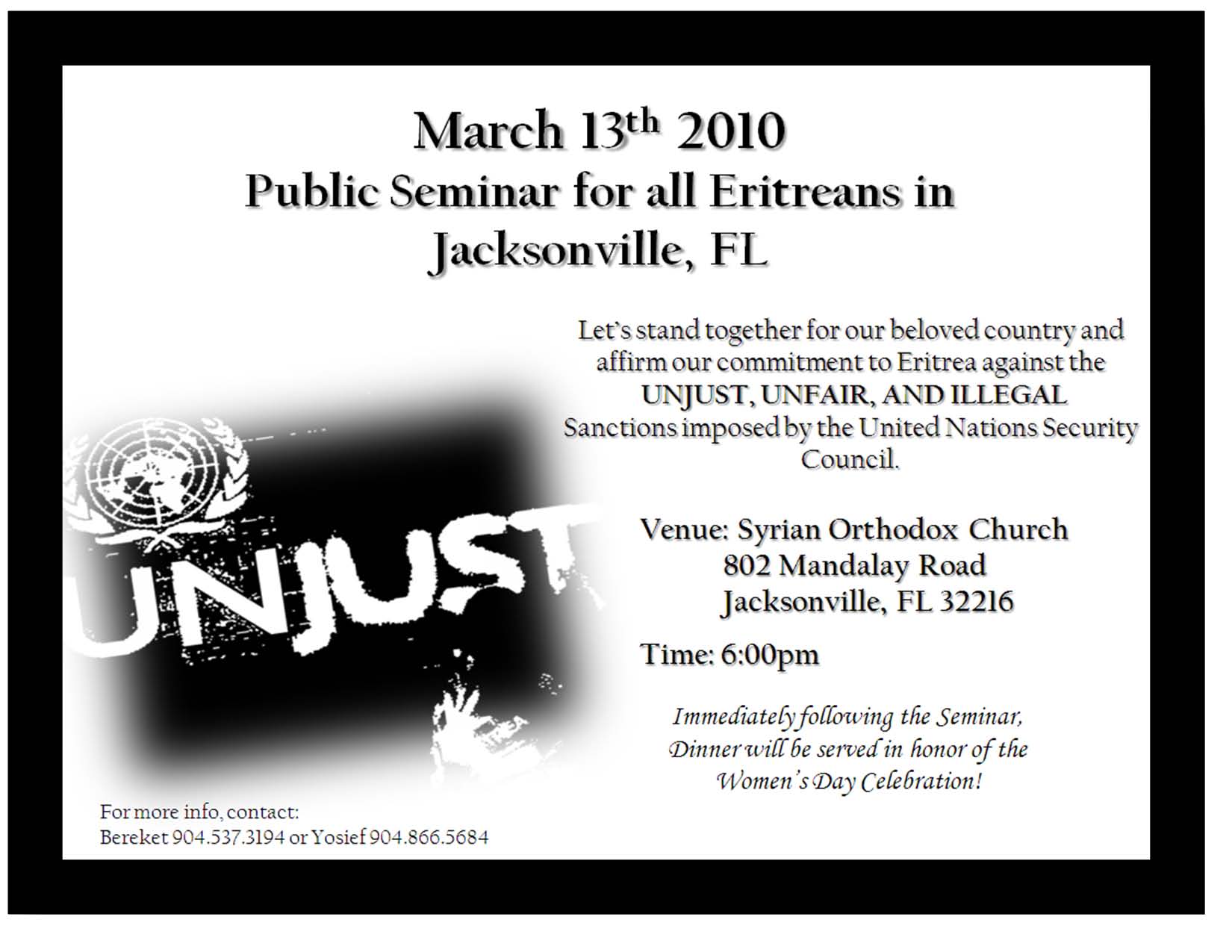 ----[This List to be used for Eritrea Related News Only]----
---


webmaster
© Copyright DEHAI-Eritrea OnLine, 1993-2010
All rights reserved