---
[dehai-news] (Mirayafm) South Sudan president meets Eritrean FM (12 March 2009)
---
From: Biniam Haile \(SWE\) (eritrea.lave@comhem.se)
Date: Thu Mar 19 2009 - 10:20:03 EST
---
UNMIS - Radio Station - Miraya 101 FM - Sudan

Salva Kiir meets Eritrean Foreign Minister

Thursday, 12 March 2009

The President of the Government of South Sudan, Salva Kiir Mayardit, has
met with an Eritrean delegation led by
Eritrean Foreign Minister, Osman Saleh.


The meeting discussed means of strengthening bilateral relations between
south Sudan and Eritrea, and also between the SPLM and Eritrean People's
Front for Democracy and Justice.

Eritrean Head of Political Affairs, Mr. Yemane Ghebreab, said the
President of GoSS has extended an invitation to his Eritrean
counterpart, President Issaias Afwerki, to visit south Sudan, adding
that the delegation has confirmed that Afwerki will soon visit Juba.

The Eritrean delegation, accompanied by Sudan's Minister of Foreign
Affairs, Deng Alor, has arrived in Juba yesterday on a four day visit to
hold bilateral talks with south Sudan on enhancing aspects of economic
and political cooperation.


Speaking to Miraya FM, Eritrean Foreign Minister, Osman Saleh, said that
Eritrea has a long-standing relationship with south Sudan since the time
of liberation struggle.


Meanwhile, Eritrea has officially invited the President of the Republic,
Omer Al Bashir to visit Asmara following the issuance of an arrest
warrant against him by the ICC.


In a statement released on Wednesday, the Eritrean government condemned
the ICC decision saying it targets Sudanese sovereignty and territorial
integrity.

http://www.mirayafm.org/news/news/_200903126540/

<http://www.sudantribune.com/IMG/jpg/Eritrea_FM.jpg>

<http://www.sudantribune.com/IMG/jpg/FVP_Salva_Kiir1-2.jpg>

---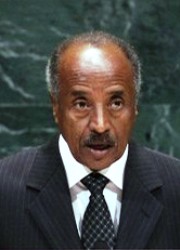 ---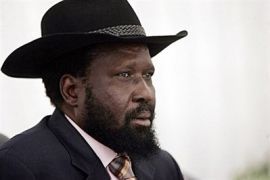 ----[This List to be used for Eritrea Related News Only]----

---
webmaster
© Copyright DEHAI-Eritrea OnLine, 1993-2009
All rights reserved