---
[dehai-news] Africanews.com: Ethiopia: Chinese company warns to pullout
---
From: Berhane Habtemariam (Berhane.Habtemariam@gmx.de)
Date: Wed Mar 11 2009 - 14:11:58 EST
---
Ethiopia: Chinese company warns to pullout

Andualem Sisay, AfricaNews reporter in Addis Ababa, Ethiopia

Wednesday 11 March 2009 - 16:17
_____

Chinese Bridge and Road Corporation (CRBC), a local subsidiary of a
state-owned Chinese construction firm, has warned Addis Ababa Road Authority
that it will stop work on three major new roads unless it is paid for past
projects.

road construction

CRBC Addis Engineering served the notice to the Addis Ababa City
Administration Urban Development and Works Bureau. It asked them to take
immediate action so that the road Authority can release their payment before
March 20, 2009. The notice said if the Addis Ababa Road Authority failed to
pay the money, CRBC will immediately stop construction of three major roads
at hand.

Currently, CRBC is undertaking three road construction projects in Addis
Ababa, which totally costs over USD$40 million. CRBC indicated that the
rising cost of construction materials, combined with the failure of the
authority to free the project sites from the ownership claims, has delayed
the projects and put a stress on the company's finances.

The Addis Ababa Road Authority failed to pay around USD$13.5 million (148
million Birr) to CRBC for finalized phases of the project before the
deadline of March 2, 2009. CRBC claims it owed close to USD$8 million (83
million Birr) for phases already completed and the balance for ongoing
projects.

According to the warning letter, in Ethiopia, CRBC has successfully
completed nine projects and another seven are suffering delays due to mainly
site possession problems.

---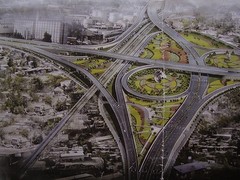 ----[This List to be used for Eritrea Related News Only]----

---
webmaster
© Copyright DEHAI-Eritrea OnLine, 1993-2009
All rights reserved