---
[dehai-news] To Eritreans in Minnesota
---
From: Essey A. (essey001@gmail.com)
Date: Mon Jan 26 2009 - 14:05:19 EST
---
Reminder:
Professor Peter R. Schmidt, of the University of Florida is giving a
lecture on Eritrean archeology at the University of Minnesota today at 4:00
PM in Blegen Hall. He has published in 2008 a book on ancient Eritrean
civilization with the Red Sea Press (New Jersey), which is available at the
University's Wilson Library. The Anthropology Department at the U of MN
hopes that members of the Eritrean community in the Twin Cities attend the
lecture and the reception to follow, which will provide an opportunity to
speak informally with Professor Schmidt.

Thank you,
Essey Asbu

---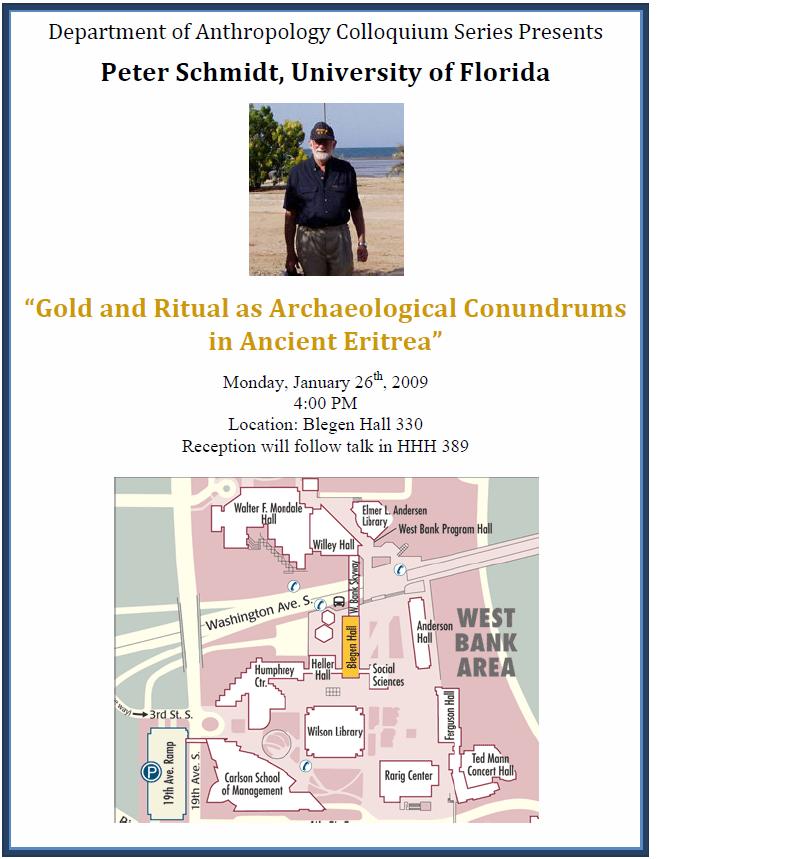 ----[This List to be used for Eritrea Related News Only]----

---
webmaster
© Copyright DEHAI-Eritrea OnLine, 1993-2009
All rights reserved