---
[dehai-news] (NYT) Hearing Goes Smoothly for Obama's U.N. Choice
---
From: Tsegai Emmanuel (emmanuelt40@gmail.com)
Date: Thu Jan 15 2009 - 22:47:24 EST
---
January 16, 2009
Hearing Goes Smoothly for Obama's U.N. Choice By NEIL MacFARQUHAR

WASHINGTON<http://topics.nytimes.com/top/news/national/usstatesterritoriesandpossessions/washingtondc/index.html?inline=nyt-geo>—
Susan
E. Rice<http://topics.nytimes.com/top/reference/timestopics/people/r/susan_e_rice/index.html?inline=nyt-per>,
a former assistant secretary of state for African affairs in the Clinton
administration, faced largely gentle questions from members of the Senate
Committee on Foreign Relations in confirmation hearings for the post of
ambassador to the United
Nations<http://topics.nytimes.com/top/reference/timestopics/organizations/u/united_nations/index.html?inline=nyt-org>.

The focus seemed balanced between foreign policy issues and the concern that
the United States does not get its money's worth from the organization.

In her opening statement, Ms. Rice, who was the senior foreign policy
adviser to the Obama campaign, said she would work on four main issues with
the overall goal of reinvigorating American leadership at the United
Nations. They are improving the capacity of the United Nations to undertake
peacekeeping operations; providing leadership in addressing climate
change<http://topics.nytimes.com/top/news/science/topics/globalwarming/index.html?inline=nyt-classifier>;
preventing both the spread and the use of nuclear weapons; and working to
alleviate the suffering of the world's poorest.

Ms. Rice addressed questions about the effectiveness of the organization by
pointing out that it was far more economical for the United States to rely
on peacekeeping operations led by the United Nations than by Washington
going it alone. Where United States spent a dollar on such endeavors, the
United Nations spent 12 cents.

"That is a pretty good deal," said Ms. Rice, whose husband, two young
children and parents were seated behind her.

The prospective ambassador has been quoted extensively that she would never
allow a situation like the
genocide<http://topics.nytimes.com/top/news/international/countriesandterritories/rwanda/genocide/index.html?inline=nyt-classifier>in
Rwanda to unroll again, so she was asked repeatedly about how she
would
confront the government in Sudan over the killings in Darfur, where more
than 200,000 people have died since violence between rebels and
government-backed militias erupted in 2003, as well as about other crises in
Africa. Ms. Rice said she thought the United States could muster more
support from countries like China and Russia on Sudan or Zimbabwe or other
issues by stressing through quiet diplomacy where the interests of great
powers converge with those of the region.

She said she the Obama administration was determined to curb Iran's
development of nuclear weapons through a combination of incentives and
pressure, although she declined to be more specific.

The hearings ranged widely, touching on virtually every trouble spot in the
world including the Congo, Somalia, Burma and North Korea. But questions
about the fighting in Gaza did not emerge until about two-thirds of the way
through the nearly three-hour hearing. The two questions came in the context
of what to do to stop
Hamas<http://topics.nytimes.com/top/reference/timestopics/organizations/h/hamas/index.html?inline=nyt-org>firing
rockets into Israel. None addressed the heavy civilian toll, now over
1,000, among the
Palestinian<http://topics.nytimes.com/top/reference/timestopics/subjects/p/palestinians/index.html?inline=nyt-classifier>population.

It was Ms. Rice herself who brought up Gaza's humanitarian crisis, noting
that the incoming Obama administration was greatly concerned about "the
suffering of innocents" and on a broader scale determined to forge ahead
with a two-state solution.

"There needs to be a durable cease-fire, but a durable cease-fire has to
entail the halt to Hamas rockets against Israel and the Israeli people," Ms.
Rice said. She said those would include effective measures to control
weapons smuggling into Gaza and an effective means to control the border.

Once the fighting ended, she said, "We need to mount a swift and robust
effort to attend to the dire humanitarian needs inside Gaza."

---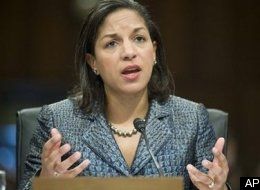 ----[This List to be used for Eritrea Related News Only]----

---
webmaster
© Copyright DEHAI-Eritrea OnLine, 1993-2009
All rights reserved