---
[dehai-news] (Eritrearedsea) Ringed Seagull from Finland Found Stranded in Eritrea (09 January 2009)
---
From: Biniam Haile \(SWE\) (eritrea.lave@comhem.se)
Date: Thu Apr 16 2009 - 16:34:23 EDT
---
Thursday, April 16, 2009

Ringed Seagull from Finland Found Stranded in Eritrea

Friday, 09 January 2009

A Seagull ringed at the Museum of Zoology of Helsinki-Finland was found
stranded at the recreational sandy beach of Gurgussum near the Port City
of Massawa. The dead seagull identified as Lesser Black-Backed Gull,
Larus fuscus was spotted and its ring recovered by two youngsters, a
marine biologist (Amanuel Yemane) and a geologist (Awet Fishazion) who
were having an afternoon walk in the shore during their New Year leisure
time on 03 Jan 2009.

The seagull with a return address Museum of Zoology Helsinki-Finland and
an individual marking HT-145.581 was estimated to be dead not more than
three days from the day it was recovered. Lesser Black-Backed Gulls (L.
fuscus) are commonly ringed as nestlings. This will be the third bird
incident from Eritrea whose rings are recovered and reported to the
Helsinki Ringing Centre. The Zoological Museum, part of the Finnish
Museum of Natural History, is a scientific research unit specializing on
animal species diversity. The research includes studies on systematics,
taxonomy, zoogeography as well as faunal surveys and monitoring
projects. In all, over 8.8 million birds have been marked with an
individual ring in Finland between 1913 and 2004.

Bird ringing is an important tool in studying migration. It provides
information on the migration routes of different bird species, the
stopover sites and wintering areas and migration speeds. In addition to
migration studies, ringing is an invaluable research method in many
other sub-areas of ornithology. It provides information on among other
things the age, mortality, causes of death, and fidelity to birthplace,
nest site and mate. It also gives information on the yearly changes in
the number of birds, the number of fledglings produced during an
individual's lifetime and the inheritance of different traits, the
social rank in bird flocks, and the size and utilisation of the occupied
territory. The information produced by ringing also promotes the
protection of birds (source: Zoological Museum of the University of
Helsinki website).


For further information Contact

Mr. Tewelde Hagos

Seabird Sub-Unit, Head

E-mail: <mailto:tewoldehagos1008@yahoo.com> tewoldehagos1008@yahoo.com
This e-mail address is being protected from spam bots, you need
JavaScript enabled to view it

or

Yohannes Teclemariam Resources Monitoring Unit, Head

The webmaster: http//www.eritreredsea.org

E-mail: <mailto:johnshnavy1@yahoo.com> johnshnavy1@yahoo.com This
e-mail address is being protected from spam bots, you need JavaScript
enabled to view it

Last Updated ( Friday, 09 January 2009 )


Sample Image <http://www.eritrearedsea.org/images/stories/IMG_8186.JPG>


Sample Image
<http://www.eritrearedsea.org/images/stories/IMG_1377.JPG>

Sample Image <http://www.eritrearedsea.org/images/stories/IMG_1362.JPG>

---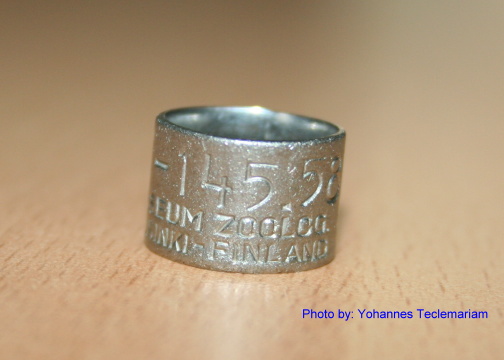 ---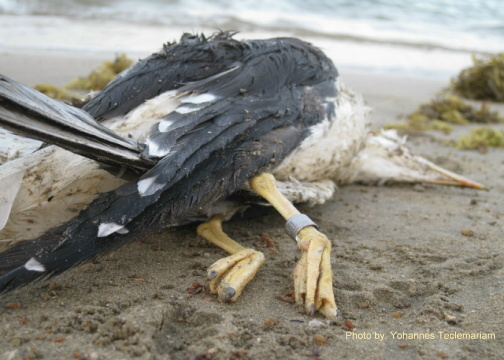 ---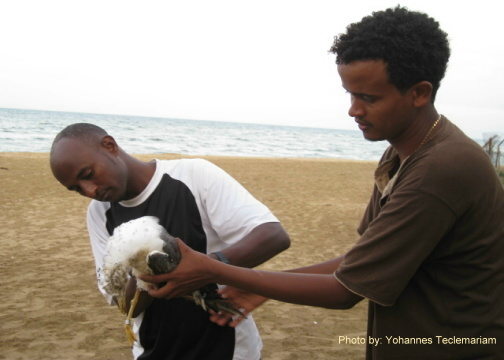 ----[This List to be used for Eritrea Related News Only]----

---
webmaster
© Copyright DEHAI-Eritrea OnLine, 1993-2009
All rights reserved