From: Dimtzi Eritrawian Kab German <eritreanvoice.germany_at_googlemail.com_at_dehai.org>
Date: Tue, 1 Sep 2015 19:32:59 +0200
Shabait.com Aug 20.2015
ITUC delegation on visit to Eritrea
http://www.shabait.com/news/local-news/20347-ituc-delegation-on-visit-to-eritrea
-
Asmara, August 20 2015 – The delegation of the International Trade Union
Confederation (ITUC) that concluded a working visit to Eritrea stated that
their encounters with various interlocutors has enabled them to have a more
comprehensive and balanced perspective on realities in Eritrea as well as
the activities of the National Confederation of Eritrean Workers (NCEW).
Mr. Wellington Chibebe, the Deputy General Secretary of the ITUC, referred
to extensive discussions the delegation held with senior Eritrean
government officials and members of the diplomatic corps particularly in
regard to allegations of forced labour and the measures that need to be
taken to implement the Eritrea-Ethiopia border demarcation ruling.
In this connection, Mr. Wellington Chibebe asserted that he will exert
necessary efforts to uphold respect of international law and the
implementation of the Eritrea-Ethiopia border delimitation ruling.
Mr. Kwasi Adu-Amankwah, Secretary General of ITUC-Africa Region, for his
part acknowledged that the various reports submitted against Eritrea were
unfounded and merely peddled for purposes of disinformation. "This state
of affairs must be rectified and we will do our part" Mr. Adu-Amankwah,
stated.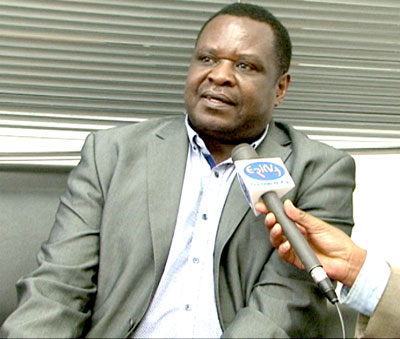 (image/jpeg attachment: aug-20-news-ncew.jpg)
Received on Tue Sep 01 2015 - 13:32:59 EDT