U.N. meeting on Yemen ends without action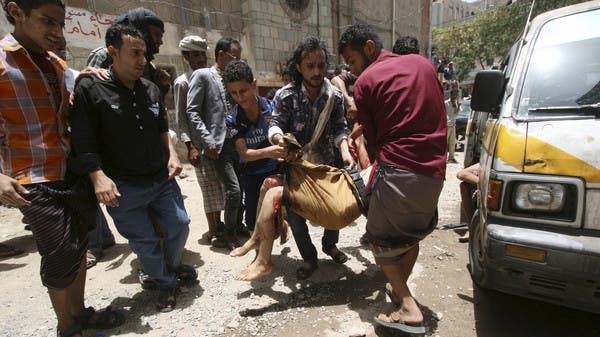 By Staff writer | Al Arabiya News
Friday, 1 May 2015
An emergency meeting on Yemen by the U.N. Security Council ended Friday with the 15 members unable to agree on an immediate statement on the growing crisis, according to the Associated Press.

Russia's permanent representative to the U.N., Vitaly Churkin, called the closed-door meeting a day after the U.N. chief warned that basic services in Yemen are "on the brink of collapse."

Diplomats said Russia wanted to address the humanitarian and security situation in the Arab world's poorest country.

Other diplomats said there was strong agreement on Yemen's desperate humanitarian situation and the need for political talks, and that discussions on a council statement continue.

During the meeting, Churkin said some members of the 15-member council didn't back his proposed statement, which he read out to reporters afterward.

Immediate ceasefire

Churkin's proposed statement called for an immediate ceasefire, or at least humanitarian pauses.

It also called for a quick return to U.N.-led peace talks on Yemen including all the parties involved and at a venue all can agree on.

It also expressed support for the U.N.'s new special envoy for Yemen who would guide the talks.

Speaking about the United States, Chukrin said: "Clearly, they need to feel their responsibility since they are supporting the bombing of the coalition, the responsibility of the humanitarian consequences," he said.

The U.S. did not immediately comment on the ambassador's statements.

Prospects for the U.N.-led talks are a concern. The Gulf Cooperation Council, which includes Saudi Arabia, insists that talks be held in the Saudi capital, Riyadh.

Churkin said the Houthi militias wouldn't go there. He added that Russia sees no interest "on the part of those engaged in bombing" in engaging with the new U.N. envoy, Ismail Ould Cheikh Ahmed.