From: Elias Amare Gebrezgheir <eliasamare_at_yahoo.com_at_dehai.org>
Date: Sun, 12 Apr 2015 09:03:22 +0000 (UTC)
OAKLAND/ BAY AREA ERITREANS RALLY FOR PEACE & JUSTICE
April 12, Oakland - Bay Area Eritreans are holding a Rally For Peace & Justice for Eritrea in Oakland, on Monday 13 April to mark the 13th anniversary of the border ruling of the Eritrea Ethiopia Boundary Commission (EEBC).
 We are calling for:
1. An immediate and unconditional implementation of the 13-year old, final and binding, boundary decision and an end to Ethiopia's illegal occupation of sovereign Eritrean territories, including the town of Badme; and
2. An end to the unjust UN sanctions imposed on Eritrea in December 2009, which have long been proven to be based on totally fabricated and falsified "evidence" by Ethiopia and its handlers.
DATE: Monday, 13 April, 2015
TIME: 9:00 AM
GATHERING PLACE: ECCCC, Oakland
RALLY: 1 Mile Walk to Federal Plaza, downtown Oakland.
Come & join us in support of Truth, Peace, Justice & Eritrea and the Horn of Africa.
Peace & Justice Yes! War No!
End the Occupation! End Sanctions Now! ++++++++++++++++++++++++++++++++++++++++
"The struggle is a long and difficult one.    
Therefore, mask no difficulty, tell no lies  
and claim no easy victory."                  
                      --Amilcar Cabral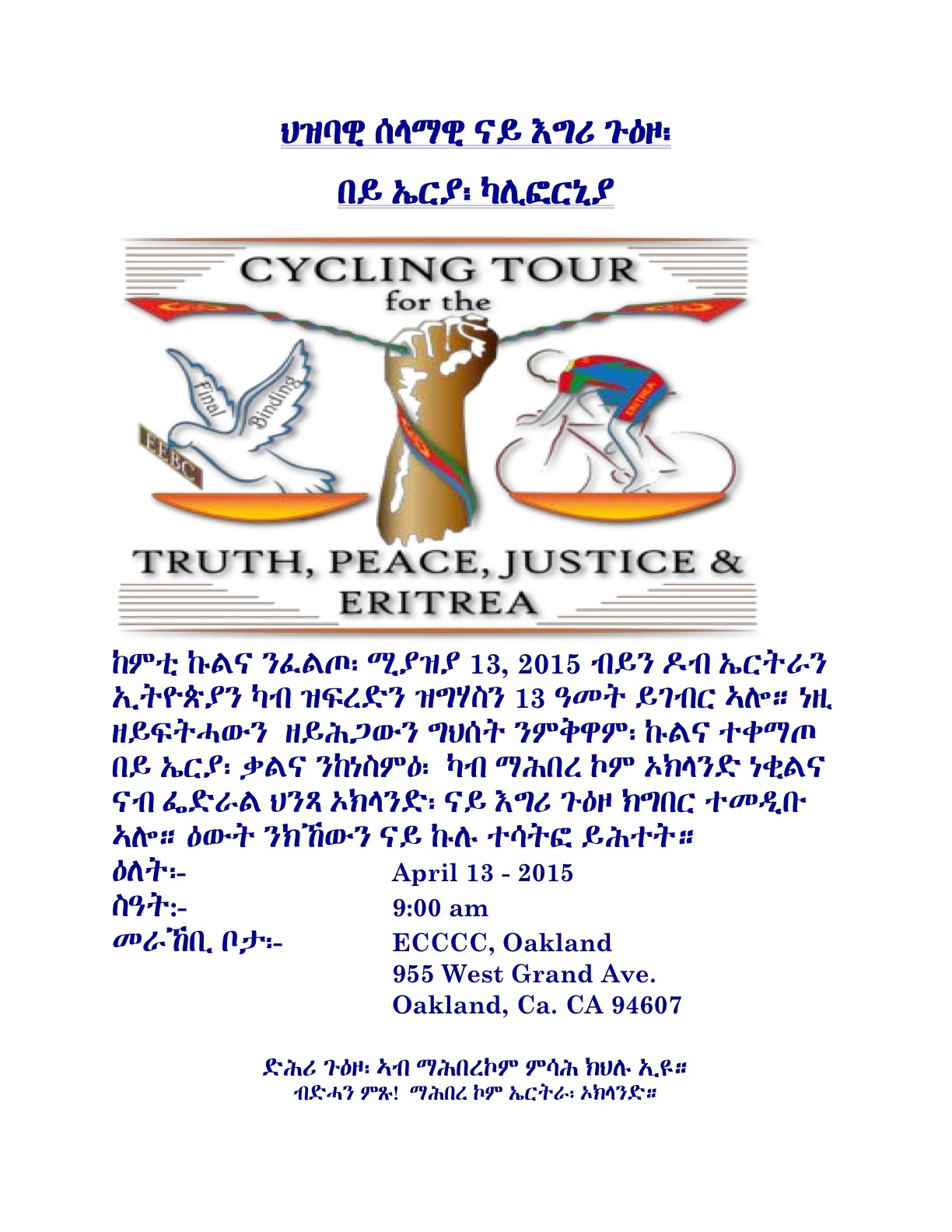 (image/jpeg attachment: RallyPoster.JPG)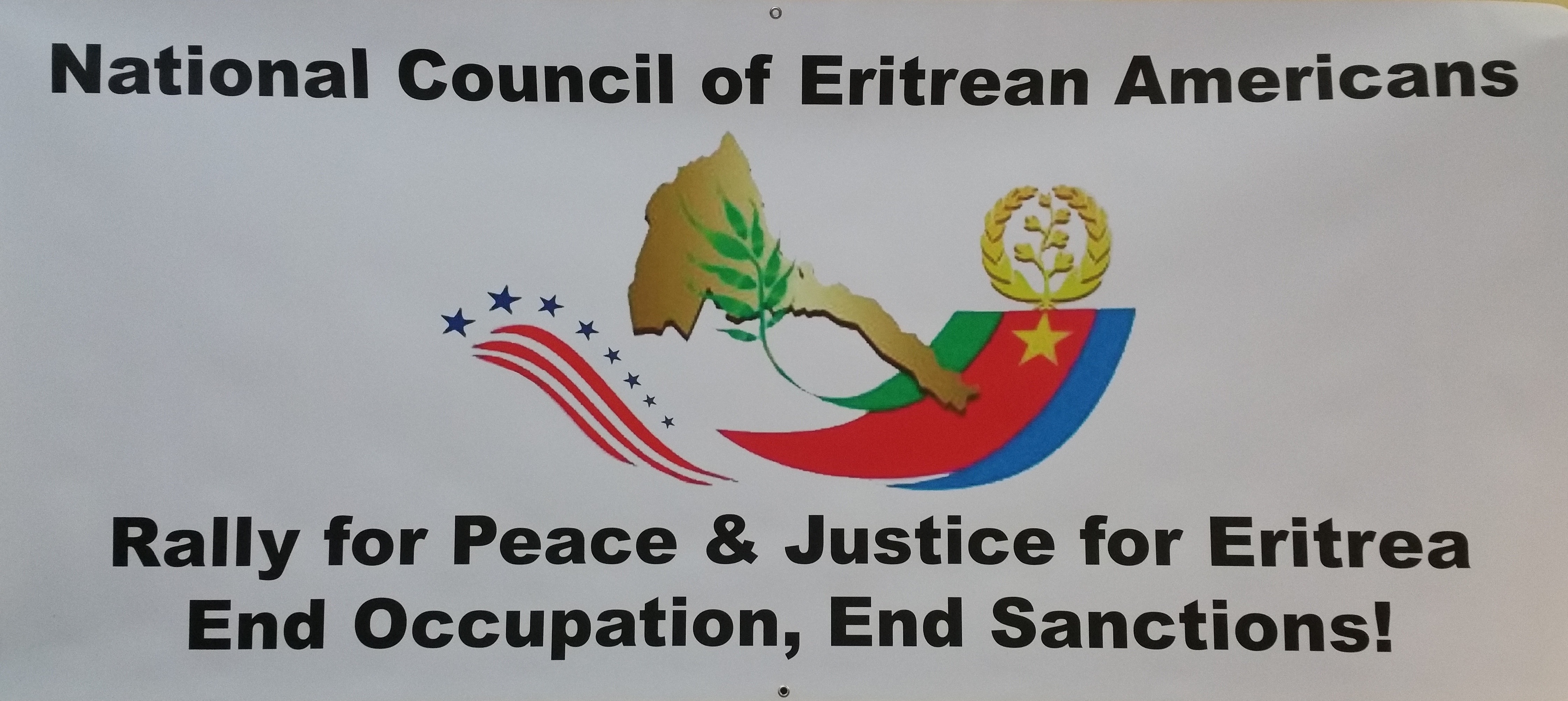 (image/jpeg attachment: RallyBanner1.jpg)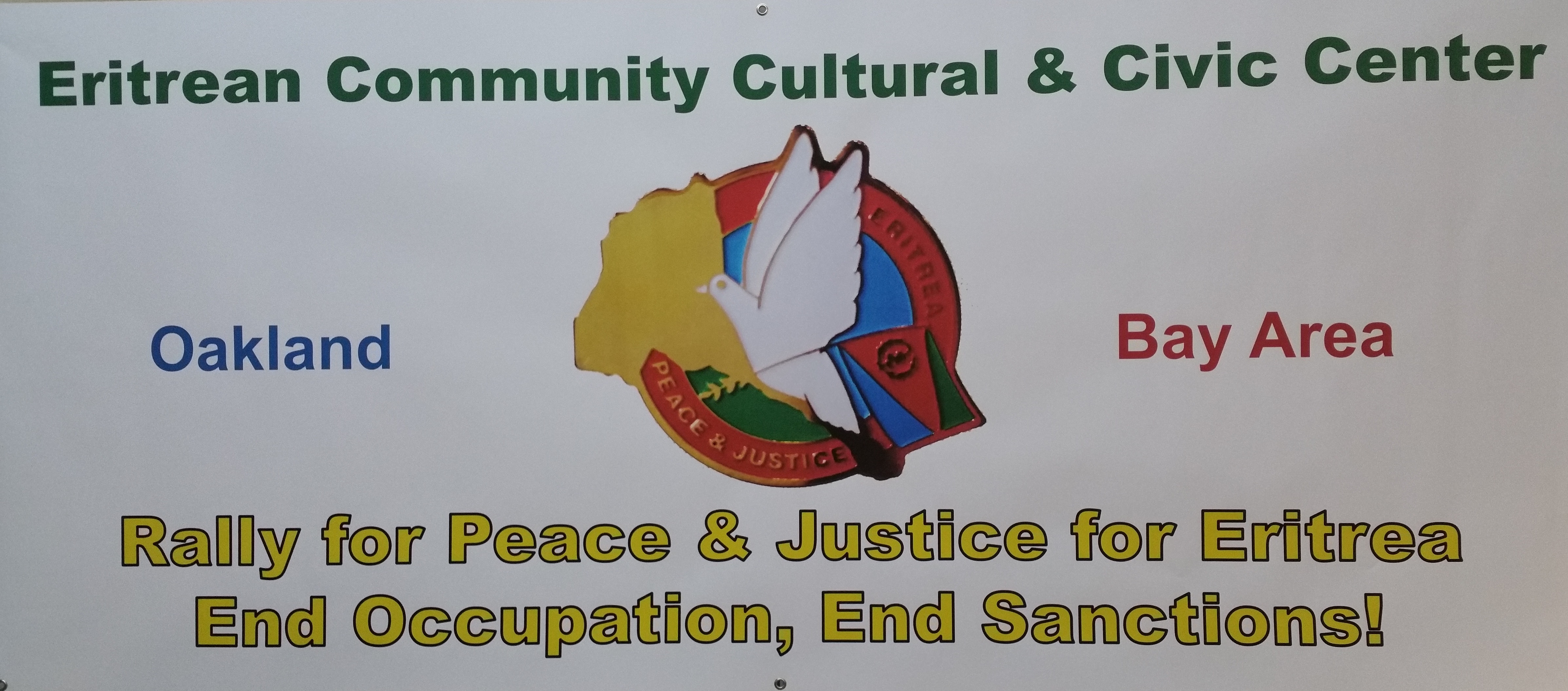 (image/jpeg attachment: RallyBanner2.jpg)
Received on Sun Apr 12 2015 - 05:03:48 EDT