Fighting between Houthi rebels and forces loyal to the government of President Hadi in Yemen continued unabated on Monday, while fighter jets from a coalition led by Saudi Arabia pounded rebel targets across the country.
The deadly airstrikes have devastated areas of Yemen, leveling buildings and contributing to an increasingly dire humanitarian situation in the country. Fighting in the south has left the port city of Aden cut off from aid and suffering from dwindling supplies of food and water, reports Reuters. Meanwhile in the capital, Sanaa, the Red Cross has not been able to get much needed supplies to those in need.
The violent clashes and 12 days of airstrikes have killed over 500 people, and left behind scenes of utter destruction such as the ones below.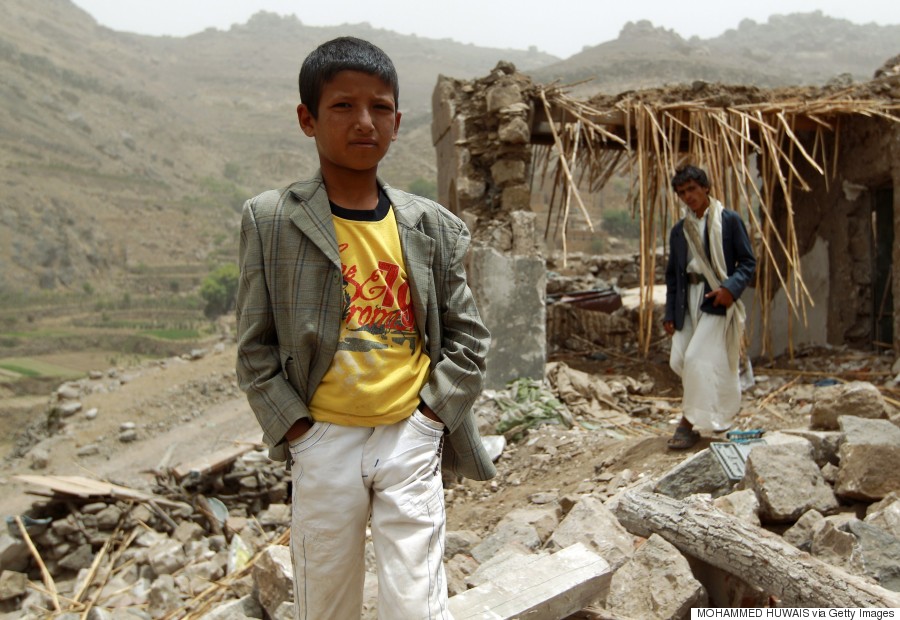 A Yemeni boy stands in front of a damaged house in the village of Bani Matar, 43 miles West of Sanaa, on April 4, 2015. (Photo credit: MOHAMMED HUWAIS/AFP/Getty Images)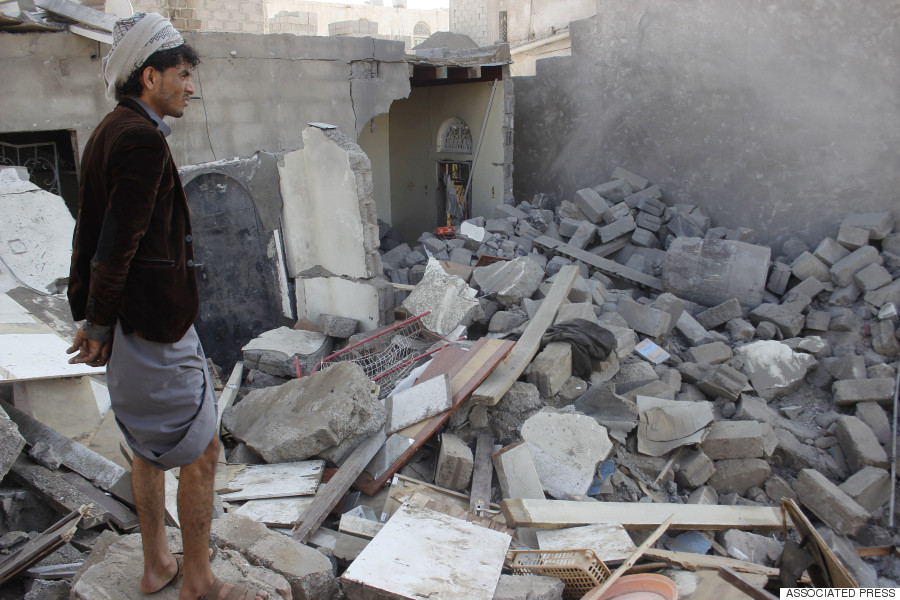 A Yemeni man stands at his house destroyed by Saudi airstrikes near Sanaa Airport, Yemen, Tuesday, March 31, 2015. (AP Photo/Hani Mohammed)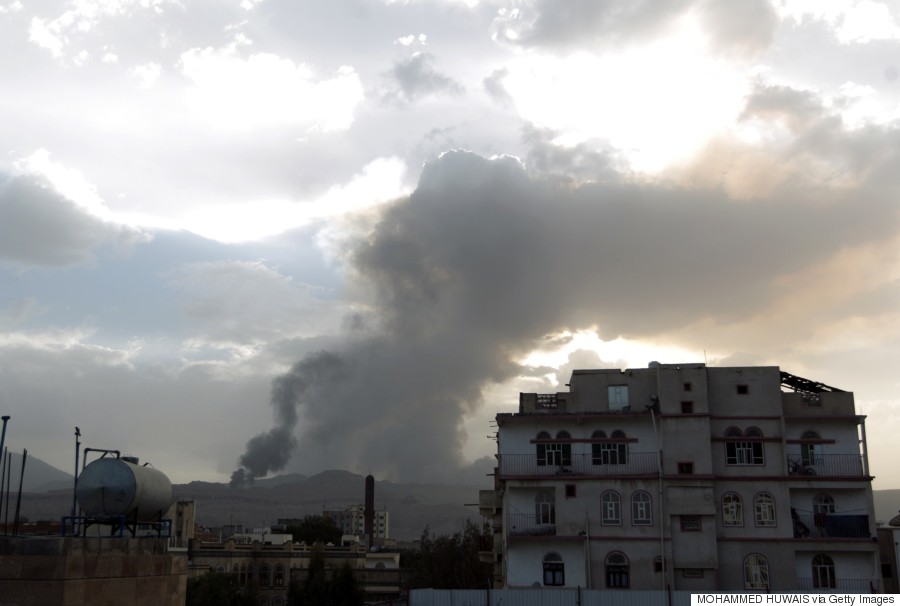 Smoke and flames rise allegedly from Shiite Houthi rebels camps located on Faj Attan Hill and Aser mountain following an airstrike by the Saudi-led alliance on April 6, 2015 in the Yemeni capital Sanaa. (Photo credit: MOHAMMED HUWAIS/AFP/Getty Images)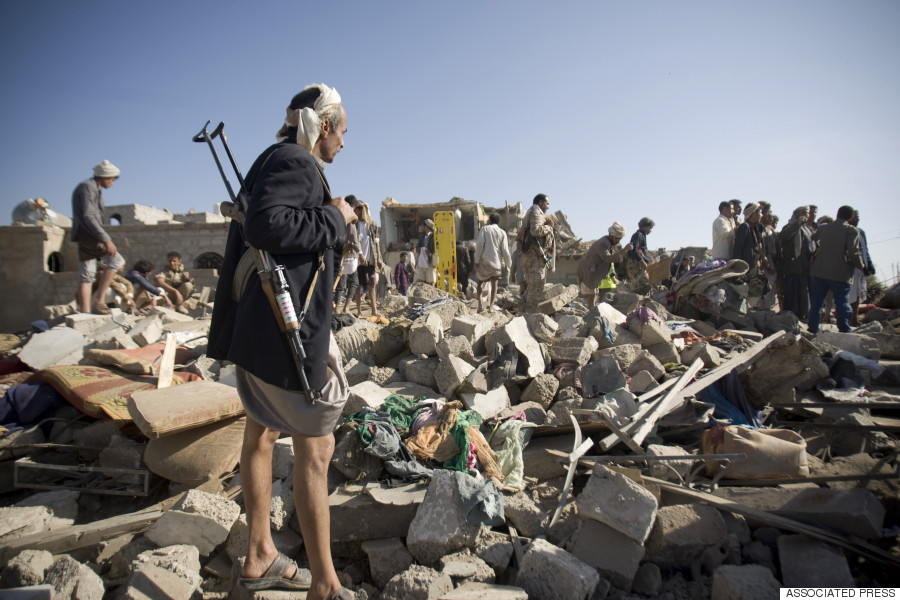 A Houthi Shiite fighter stand guard as people search for survivors under the rubble of houses destroyed by Saudi airstrikes near Sanaa Airport, Yemen, Thursday, March 26, 2015. (AP Photo/Hani Mohammed)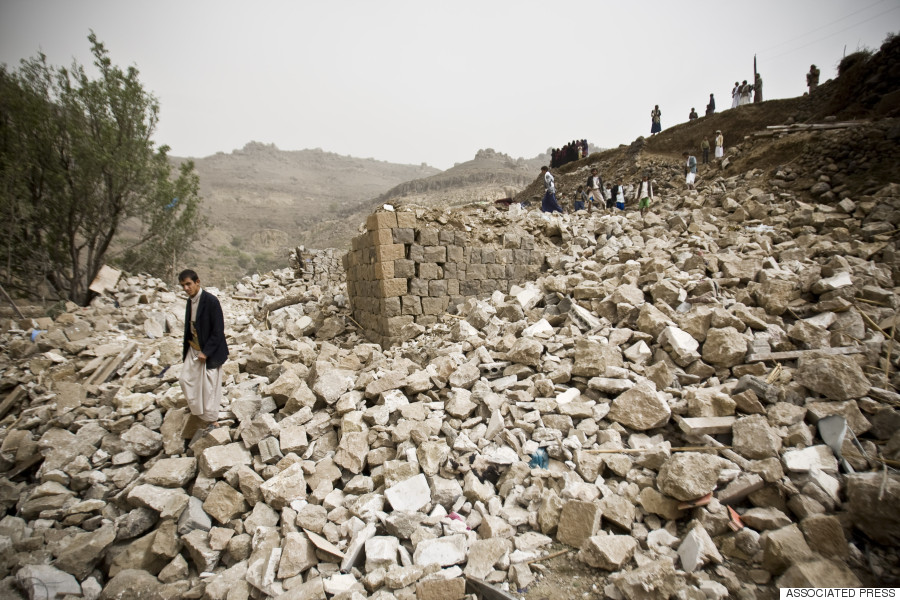 In this Saturday, April 4, 2015 file photo, Yemenis search for survivors in the rubble of houses destroyed by Saudi-led airstrikes in a village near Sanaa, Yemen. (AP Photo/Hani Mohammed, File)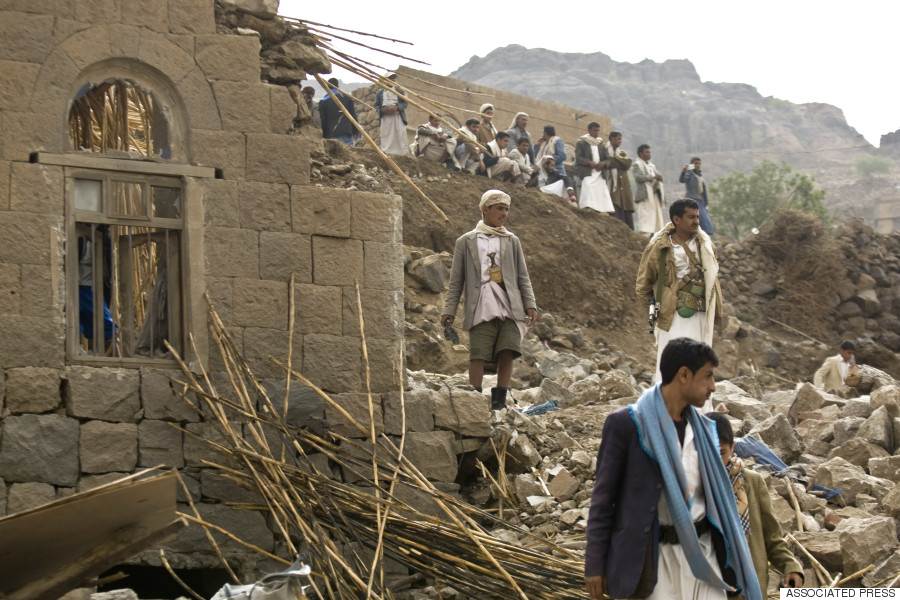 In this Saturday, April 4, 2015 file photo, Yemenis stand amid the rubble of houses destroyed by Saudi-led airstrikes in a village near Sanaa, Yemen. (AP Photo/Hani Mohammed, File)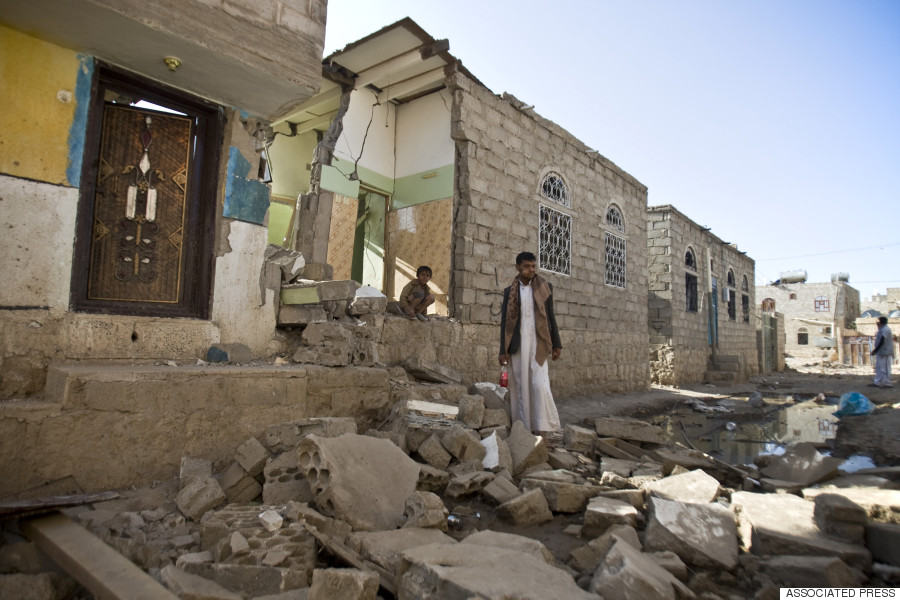 A Yemeni man stands near his house destroyed by Saudi airstrikes near Sanaa Airport, Yemen, Tuesday, March 31, 2015. (AP Photo/Hani Mohammed)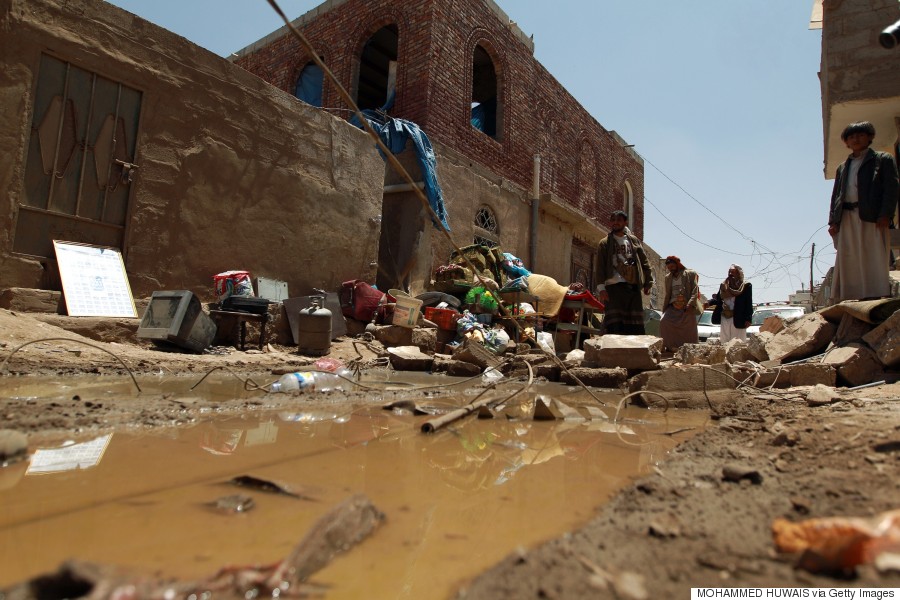 Yemenis gather near the rubble of houses near Sanaa Airport on March 31, 2015. (Photo credit: MOHAMMED HUWAIS/AFP/Getty Images)
Yemenis search for survivors at the site of a Saudi air strike against Houthi rebels near Sanaa Airport on March 26, 2015. (Photo credit: MOHAMMED HUWAIS/AFP/Getty Images)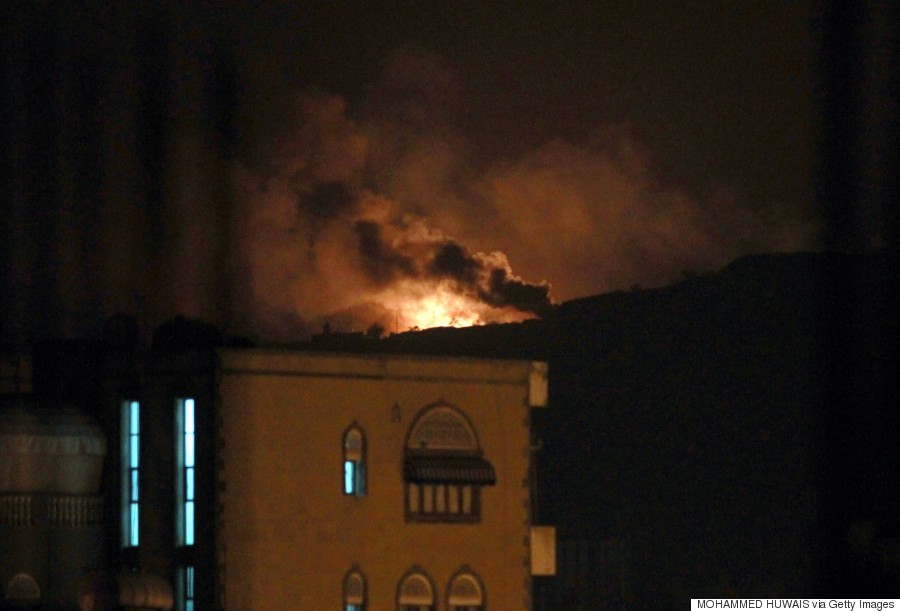 Smoke and flames rise from an alleged weapons storage depot at a Shiite Houthi rebel camp after an airstrike by the Saudi-led alliance on March 30, 2015 in the Yemeni capital Sanaa. (Photo credit: MOHAMMED HUWAIS/AFP/Getty Images)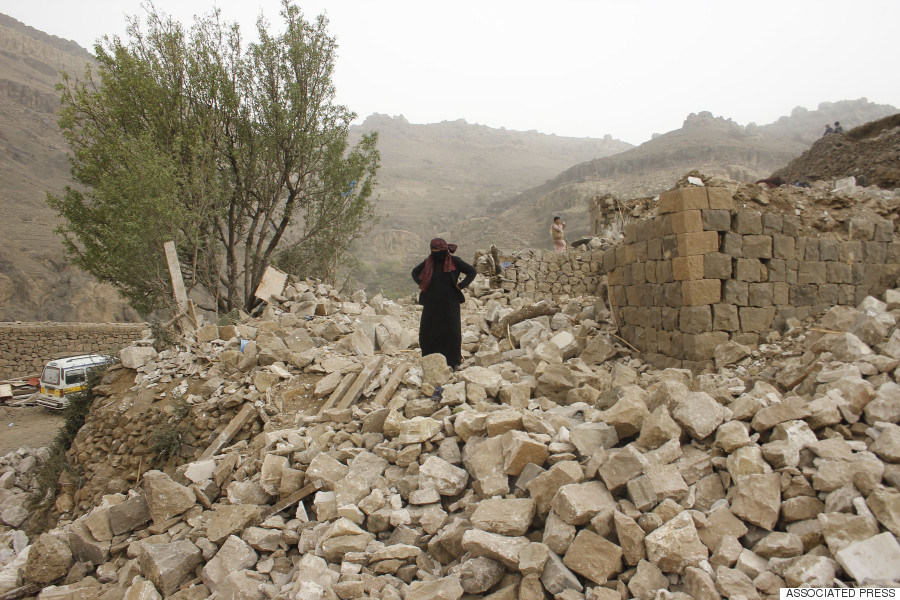 A Yemeni woman stands amid the rubble of houses destroyed by Saudi-led airstrikes in a village near Sanaa, Yemen, Saturday, April 4, 2015. (AP Photo/Hani Mohammed)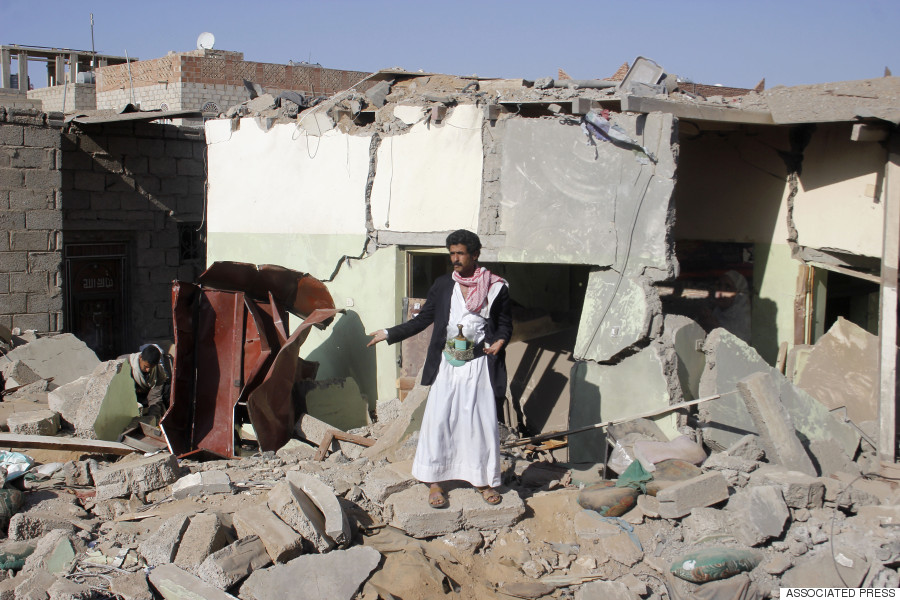 A Yemeni man inspects his house destroyed by Saudi airstrikes near the airport in Sanaa, Yemen, Tuesday, March 31, 2015. (AP Photo/Hani Mohammed)