From: tsehaie Gmariam <tsehaiegm_at_gmail.com_at_dehai.org>
Date: Mon, 6 Apr 2015 15:50:03 -0500
Selamat to all Eritreans
I met very friendly,kind and helpful an Eritrean Gentleman at one of
government offices and one led to another in our chit chat I mention to him
that I am going to Massawa for FenKl 25th anniversary. To make it short I
was picked up by his SUV from Asmara and taken to Massawa including Gurgusm
for swim in beautiful Red sea Gemgem bahri. I had a lot fun and pleased to
be there for two times. Ghebremariam Hawoy did the video recording from
Massawa to Gurgusum and back and it was a job well done and the rest of
all videos was recorded by myself. In our trip, we were 5 people in the
vehicle and and we were like one big happy family. All of them are shown in
this video and slide show. I want to say yeKenyeley and thank you very much
plus miss you all. All the hotel and meal and name it was organized by
Ghebremariam hawoy and we share every thing with a lot laugh and happiness.
I was driven around Massawa and to various FenKl exibition to be able
easiley to record the event.
Thanks to Ghebremariam Hawoy I was able to meet with few Jeganu leaders and
sit and chat with them and that was a huge historical experience in
addition a special privilege to me plus I say KBRN MOGESN for you all.
After two days stay Ghbremariam Hawoy wanted to show me different part of
Eritrea and took me through Semanawi Qeyh bari NORTHERN RED SEA REGION road
to Asmara. What a beautiful scenario OF region. On our way we stopped in
different recreational parks had an excellent meal and drink plus we took
some pictures.
At last I was dropped off in Asmara the place I was staying with my
mother. Mama, I love you and miss you very much and Kbrti adey Woizero
Tblets Woldu, I want to tell you some thing , you are my angel and
beautiful lady looks exactly like Virgin Marry. I am proud to be your son
and thank you to give a birth as a proud Eritrean. Mama KBRN MOGESN for
you and I need you to live for ever.
[image: Inline image 1]
While both of us were in kbrti Eritrea, I had a regular visit from
Ghebremariam Hawoy and YKenyeley. I am pleased still we have phone
conversation in addition I pray to God we will be brothers for life time
even though we reside in two different countries .and I am proud of you my
brother.
I got a couple of Ghebremariam pictures from some one and thank you who
ever out there who pass it to me
Ghebremarim hawoy is a simple man plus a man of few words and he does not
like to talk about himself. Any ways I overheard from some one that he is
one of our heroes.
Here we go the slide show to start
https://youtu.be/FCGS5ybAUTE
The next video is a tour of Massawa city and different exhibitions plus
FenKl 25th year show recorded with my video camera with my own eyes. This
was a single person crew with out any professional help and that is what we
Eritreans call self reliance which we are Known to be and proud of.
The lady in the video shown around the three TANKS by the name of Jaguar
and others plus in different places name is Gebriela Etbarek, a veteran
fighter still serving her country. She showed me around. KBRETN MOGESN for
you. I am proud of you!!!
Please allow me to say Kbretn Mogesn for you to Hzbawi Gnabar or Eritrean
Government and to all people who are behind the NaKfa 25th anniversary
show who make it happen. What a professionalism and a job well done.
I want to say YeKenyeley and kbret Yhabley for the good office who gave it
to me a permission for mezewaweri card.
​
ፈንቅል.mpg
<
https://docs.google.com/file/d/0B8brt7ynb2JvbHFzMkF4QTUzVUE/edit?usp=drive_web
>
​
We will not forget for those jeganu who paid the ultimate price during 1977
operation
We will not forget for those jeganu who paid the ultimate price during
Operation FenK or liberation of Massawa
We will not forget for those innocent civilians including women and
children who paid the ultimate price with Napalm bomb using fighter jets
that after math.
Kbrn Mogesn for Eritrean people including Eritrean Government!!!
Awot Nhafash!!!
Eritrea Forever!!!
Tsehaie Gmariam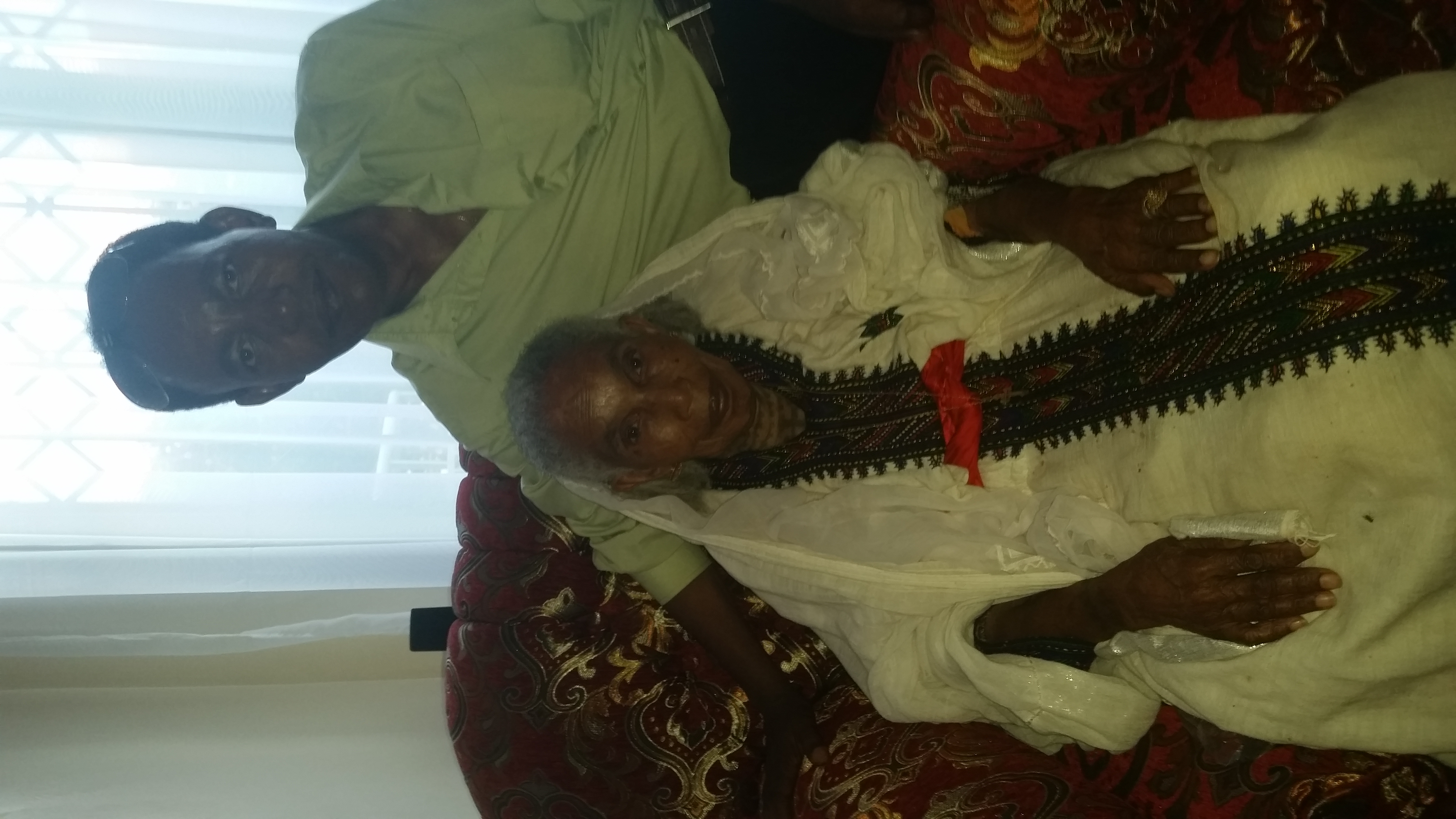 (image/jpeg attachment: 20150303_174458.jpg)
Received on Mon Apr 06 2015 - 16:50:05 EDT