From: Berhane Habtemariam <Berhane.Habtemariam_at_gmx.de_at_dehai.org>
Date: Thu, 29 Dec 2011 12:00:14 +0100
U.S. Doubts Intelligence That Led to Yemen Strike
By
<
http://online.wsj.com/search/term.html?KEYWORDS=ADAM+ENTOUS&bylinesearch=tr
ue> ADAM ENTOUS and
<
http://online.wsj.com/search/term.html?KEYWORDS=JULIAN+E.+BARNES&bylinesear
ch=true> JULIAN E. BARNES in Washington and
<
http://online.wsj.com/search/term.html?KEYWORDS=MARGARET+COKER&bylinesearch
=true> MARGARET COKER in Abu Dhabi
* DECEMBER 29, 2011
Top U.S. military leaders who oversaw missile strikes last year against al
Qaeda targets in Yemen suspect they were fed misleading intelligence by the
country's government and were duped into killing a local political leader
whose relationship with the president's family had soured.
On May 25, 2010, a U.S. missile attack killed at least six people including
Jabir Shabwani, the 31-year-old deputy governor of Yemen's central Mareb
province. The Yemeni government provided intelligence used in the strike but
didn't say Mr. Shabwani would be among those there, say several current and
former U.S. military officials.
These people say they believe the information from the Yemenis may have been
intended to result in Mr. Shabwani's death. "We think we got played," said
one participant in high-level administration discussions.
The government of President Ali Abdullah Saleh denies it used the U.S.
campaign to eliminate a political rival or provided misleading intelligence.
They say the president and other officials were furious when they learned of
Mr. Shabwani's death. Not all U.S. officials believe the U.S. was set up.
If true, though, the allegation would represent one of the most serious
lapses in the Obama administration's counterterrorism campaign, casting a
spotlight on years of behind-the-scenes tensions between the U.S. and the
Yemeni president.
Mr. Saleh, who U.S. officials saw as an important but off-and-on ally
against al Qaeda, clung to power this year in the face of protests seeking
his ouster. For months, he resisted U.S. officials' calls for him to step
aside. Mr. Saleh's relationship with the U.S. is under renewed scrutiny this
week as the White House weighs whether to let him travel to the U.S. for
medical treatment. Administration officials have said they hope that in
exchange for the visit, Mr. Saleh will make good on his pledge for a smooth
transfer of power.
Some U.S. officials say the circumstances surrounding last year's strike
remain murky and it is unclear if intelligence fed to the U.S. was
intentionally skewed. Even so, many officials agree the incident raised
serious concerns within the administration about what the U.S. really knew
about the people it was killing in strikes between December 2009 and May
2010. It was followed by a nearly yearlong halt in strikes and new
restrictions in how the U.S. operates in Yemen.
The Saleh and Shabwani families have closely intertwined histories in Yemen.
Jabir Shabwani and his father had fought alongside the Salehs during Yemen's
civil war in the 1990s, helping the president defeat the then-communist
South Yemen and uniting the country. In 2010, Mr. Saleh named Mr. Shabwani a
deputy provincial governor.
But in the months leading to the fatal attack, the slain man had feuded with
key members of President Saleh's family, say Shabwani family members and
other Yemenis. Mareb residents complained of a lack of schools, utilities
and other infrastructure, and over how to share local oil revenues with the
government.
Around that time, Yemen's government arranged to send Mr. Shabwani on a
mission to meet informally with al Qaeda members in Mareb in a bid to
convince them to renounce the terror organization, said Mr. Shabwani's
father, Sheik Ali Shabwani. Such negotiations were viewed with suspicion by
U.S. officials, who feared Mr. Saleh would cut deals with, rather than
fight, al Qaeda militants.
The current and former U.S. military officials said they didn't have
knowledge of such a mission. They had, however, been receiving intelligence
from Mr. Saleh's government of an impending meeting in the area of suspected
al Qaeda leaders.
Since December 2009, the U.S. military's Joint Special Operations Command,
or JSOC, had launched a handful of attacks on suspected al Qaeda gatherings
in Yemen. Intelligence for such strikes was largely provided by Mr. Saleh's
government, U.S. officials say, which was consulted by the U.S. military
before each counterterrorism operation. At the time, the U.S. had scant
on-the-ground informants to confirm these targets, officials said.
Based on the information available to the U.S. about the May 25 gathering,
the White House, military leaders and U.S. ambassador to Yemen signed off on
the strike.
As the gathering ended, a U.S.-launched missile killed Mr. Shabwani and at
least five others from his Shabwan tribe, family members say.
A participant in White House discussions said the U.S. was initially
convinced the strike had, as planned, hit al Qaeda targets. The official
said the White House was caught off guard to learn, hours afterward, that
the strike had killed Mr. Shabwani.
This official said that while the U.S. has no conclusive proof the Yemeni
government targeted Mr. Shabwani, the omission of his name from otherwise
detailed intelligence raised suspicions. The official also said the reported
presence of a Yemeni intelligence officer at the attack site added to
suspicions that the Yemeni government knew Mr. Shabwani was there. U.S.
officials believed at the time the intelligence officer had been killed in
the attack. Members of Mr. Shabwani's family and local officials say the
intelligence officer survived.
In Washington, it soon became clear the attack hit someone besides its
intended target. Mr. Obama's top White House counterterrorism adviser, John
Brennan, angrily demanded answers. "He was pissed," one senior U.S. official
said. Mr. Brennan wanted to know if something went wrong and why a deputy
governor was supposedly meeting AQAP operatives.
"If a mistake was made, [Mr. Brennan] wanted to know about it so that we
could take corrective actions and deal with the fallout appropriately,"
another senior official said.
A senior Yemeni official in Washington said Mr. Shabwani didn't inform
anyone in the government that he would be at the location where the attack
occurred. "He didn't tell us," the official said. "He just went."
Mr. Shabwani's father disputes that. "The government knew about Jabir's
mission to negotiate with some terror elements, because they sent him
there," Sheik Ali said in a telephone interview.
Some senior Obama administration officials remain unapologetic about the
strike. While acknowledging the deputy governor's death was an error, these
officials say his activities were suspicious and note that he had contacts
with wanted militants.
Family members and local leaders said Mr. Shabwani was never an ally of al
Qaeda in the Arabian Peninsula, the Yemen-based offshoot of the terrorist
organization. Sheik Ali said, however, that one of Mr. Shabwani's distant
cousins, Aeith Shabwani, is a wanted AQAP member who had been targeted at
least twice in the U.S. backed counterterrorism strikes. He escaped both
times.
Current and former U.S. officials said the military didn't investigate Mr.
Shabwani's killing because it wasn't possible to send U.S. investigators to
the site. "Not only could we not verify the target beforehand, but we
couldn't verify afterward what had actually happened," said one of the
operation's coordinators. This person said the U.S. "pushed hard on the
Yemenis to come back and tell us what happened out there" but received no
response.
In the attack's aftermath, some participants in the National Security
Council discussions defended JSOC for carrying out the mission according to
criteria outlined by the White House. Others faulted a target-vetting
process that made the forces too reliant on Yemeni intelligence.
"It turned out you didn't really know who was at all those [Yemeni]
meetings," said a former intelligence official involved in the matter.
"JSOC, frankly, wasn't as up to speed as they should have been."
A former official said the strike showed the U.S. was "too susceptible to
the Yemenis saying, 'Oh, that's a bad guy, you go get him.' And it's a
political bad guy-it's not a real bad, bad guy."
After the botched strike, the Pentagon and the CIA moved to bolster their
intelligence capabilities in the region, repositioning surveillance
satellites and moving Predator drones to a secret base closer to Yemen.
JSOC strikes resumed in May, this time using armed drones as well as manned
aircraft. The CIA inaugurated its own parallel drone program in Yemen in
September with the successful strike on Anwar al-Awlaki, the U.S. citizen
and radical Muslim cleric.
At the same time, the White House rejected CIA and JSOC proposals to vastly
expand who could be targeted to include lower-level al Qaeda footsoldiers
and other supporters.
Procedures have been tightened, consistent with changes to U.S.
counterterrorism programs in Somalia and Pakistan that have narrowed target
lists and given greater weight to diplomatic considerations.
"Permissions are harder to get," a participant in the discussions said of
the process of adding new targets. "Brennan wants to make sure we don't get
played again."
-Hakim Almasmari in San'a, Yemen, and Siobhan Gorman contributed to this
article.
[YEMDRONE]Shabwani family
Jabir Shabwani
------------[ Sent via the dehai-wn mailing list by dehai.org]--------------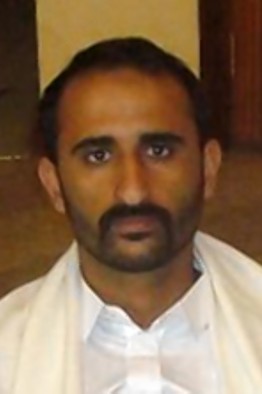 (image/jpeg attachment: image001.jpg)
Received on Thu Dec 29 2011 - 06:00:25 EST