From: Berhane Habtemariam <Berhane.Habtemariam_at_gmx.de_at_dehai.org>
Date: Tue, 11 Oct 2011 15:29:13 +0200
A refugee in America: Hope vs. reality
Eritrean-born Hadish Khassay, 24, arrived in America over a year ago but
can't find work and is staying with various extended family members. He
hasn't talked to his wife in Ethiopia in eight months and may attempt to
return to Africa.
JOHN BURGESS / The Press Democrat
By <mailto:jeremy.hay_at_pressdemocrat.com> JEREMY HAY
THE PRESS DEMOCRAT
Published: Monday, October 10, 2011 at 3:47 p.m.
Hadish Khassay sat on a yellow couch in his aunt's Santa Rosa apartment on
Northcoast Street with a blue, glass cross around his neck. Things are not
as he'd hoped they would be.
In July 2010, Khassay's US Airways flight landed in Oakland, a night, a day
and a dream away from the Shimelba refugee camp in barren northern Ethiopia.
He fled his homeland, Eritrea, when he was 15. His country was warring with
its neighbor, Ethiopia, and was going to force him to take up a gun. So, on
foot and risking execution by Eritrean soldiers, he escaped.
In Ethiopia he farmed goats for $17 a month for eight years, defying a
government ban on refugees working. He married, but his wife, Lemet, and
son, Robel, now aged 4, lived a day's drive away.
So, again, Khassay left for another country. He became one of Santa Rosa's
160,000 residents, and one of 11 Eritrean refugees that the nonprofit social
services agency Catholic Charities has resettled in Sonoma County since
2008.
He planned a new life, expecting he would bring his family to join him.
Now 24, he's come to like America. "Freedom," he said, a pebble of English
in a stream of his native Tigrinya.
But today he is struggling. And the two-time refugee wants to return to life
as a refugee in Africa.
It's hard here, he said. He can't find work, mostly because he doesn't speak
English, though he is trying tol earn.
Khassay had a friend with him for an interview, an Eritrean who has been in
America since 1990 and speaks English well. His name is Medhin; he didn't
want his last name used.
"He thought everything was going to be OK. He would find a job and take care
of his family, but it's not working out," Medhin said.
"He can't go back to Eritrea, he doesn't want to go into the army," Mehdin
said. "He wants to go to Ethiopia. But if he had a job, he would stay."
Khassay jiggled a key chain that had an image of Joseph on one side and of
Mary on the other. He smiled, but he held his head in one hand, too.
He said he owns nothing but the clothes Catholic Charities gave him when he
arrived here.
"He has his cross," Medhin said. Khassay touched it with slender fingers.
Catholic Charities helped him get the government benefits that now have
expired, leaving him broke. The agency has enrolled him in a job search and
training program. It also helped him apply for a residency permit and a
driver's license, which he just obtained.
Sometimes he drives his sister's old Toyota, though he can't afford the gas.
That, plus the fact that he doesn't have money for buses, makes it tough to
get to the English classes he signed up to take.
Still, he goes as often as he can and when he submits resumes, he lists
those classes, and volunteer work he does at Goodwill Industries, as
experience.
"They haven't called back," Mehdin said.
Khassay brought his visitor Ethiopian tea. It was hot and sweet, served in
short, cut-crystal glasses. He said he hasn't talked to Lemet for eight
months. He doesn't know where she lives now.
He sleeps in four houses around town, sharing time with family, relatives
and friends because it's too crowded in any one place for too long.
The bicycle that he once rode around town was stolen.
He knows the name, "Elsie Allen," that belongs to the high school near where
his English as a Second Language class is held. If he improves, they will
send him on to Santa Rosa Junior College for more advanced studies.
"He's doing okay, before he used to say nothing," said Mehdin.
He looks like many other young American men with loose jeans, a white,
"Atlanta, Georgia" t-shirt," and white tennis shoes.
"He doesn't feel American, not yet," said Mehdin.
<
http://www.pressdemocrat.com/article/20111010/ARTICLES/111019961/1350/FRONT
PAGE?Title=A-refugee-in-America-Hope-vs-reality>
http://www.pressdemocrat.com/apps/pbcsi.dll/bilde?Site=SR&Date=20111010&Cate
gory=ARTICLES&ArtNo=111019961&Ref=AR&Profile=1350&MaxW=445&border=0
------------[ Sent via the dehai-wn mailing list by dehai.org]--------------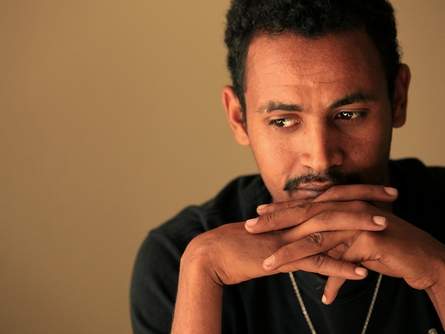 (image/jpeg attachment: image001.jpg)
Received on Tue Oct 11 2011 - 09:29:38 EDT